The Report Creator is where retailers will access all RICS Reports. Reports can be selected from different categories based on the type of data you want to view or by searching for a report using the Search function
This article is a resource for retailers to understand how to:
Select a Report
Search for a Report
Run a Report
Select a Report
In the Report Creator, reports are separated into categories. You can view all reports in a certain category by clicking on the category title. Once expanded, your desired report can be selected.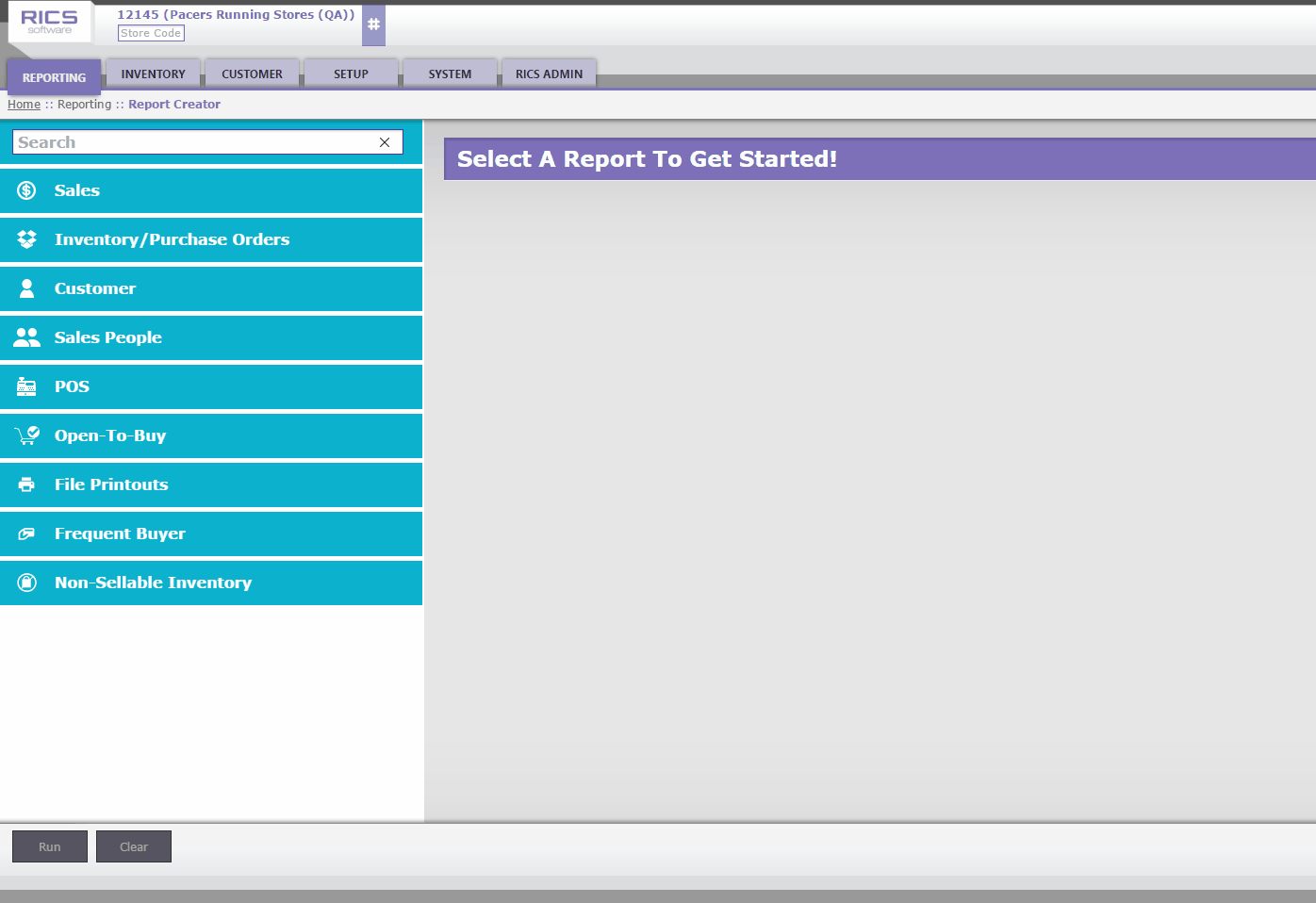 Search for a Report
The Report Creator has a Search function that allows you to search for a report based on name or keyword. Start typing into the search box and select the report of your choosing.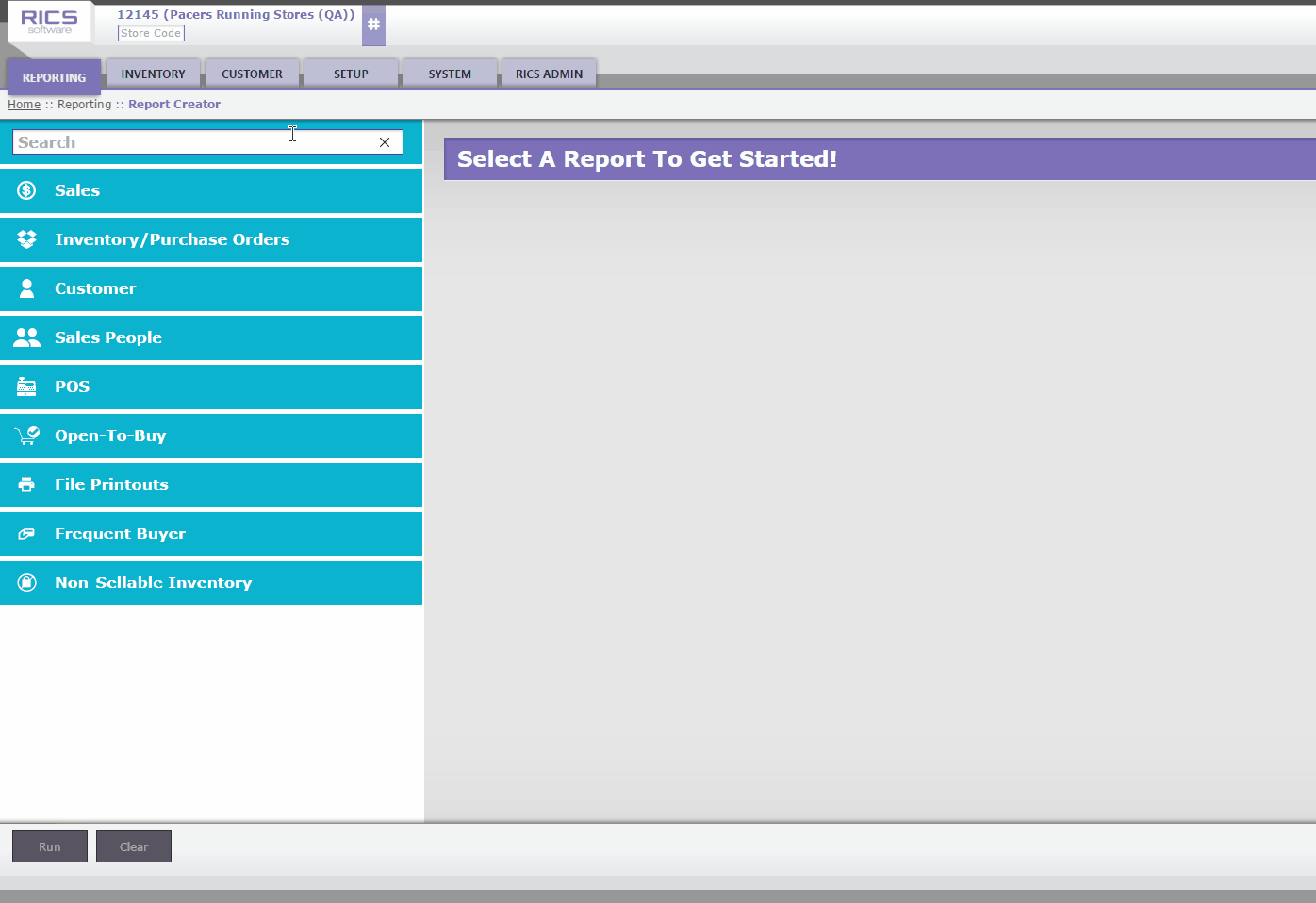 Run a Report
Once you've selected the report you want to run, set the desired criteria and click Run to send your report to the Report Manager. Report status can be viewed in the Notification Center