INSTALLATION

Follow the steps below to install RICS Link.
1. Click here to download RICS Link
Note: If prompted by the follow warning message, click Keep.

Note: After the download has started, a Windows protected your PC window may display, click More Info then Run Anyway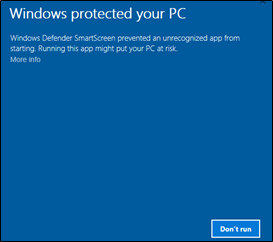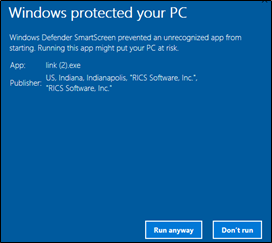 Note: After the download is complete, the RICS Link Setup window will display.
2. Click Install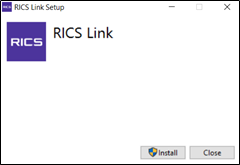 Note: Click Yes to when prompted to begin the installation.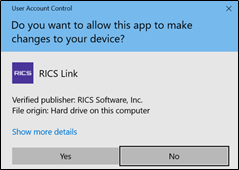 3. Click Restart or, if prompted, click Launch and restart the computer.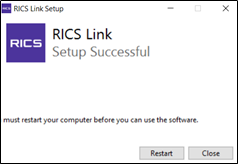 Note: After the computer restarts, click Yes when prompted with the following message.