Add your logo to the Epson TM-T88V Utility 
1) Open the Epson TM-T88V Utility from your programs.
     *Don't have it? Download here
2) Select your printer.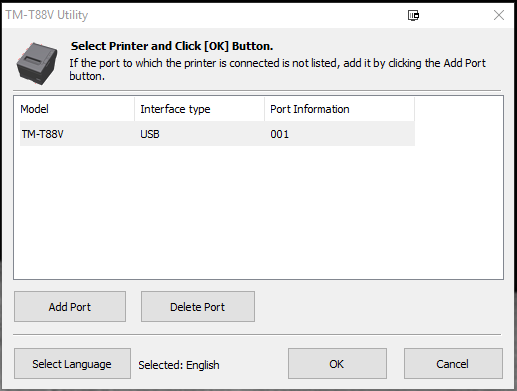 3)Click Storing Logos.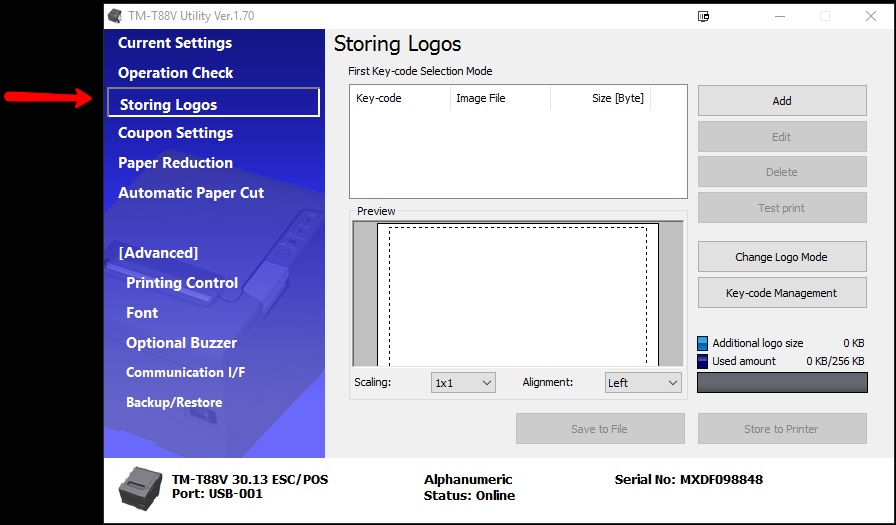 4) Click Add.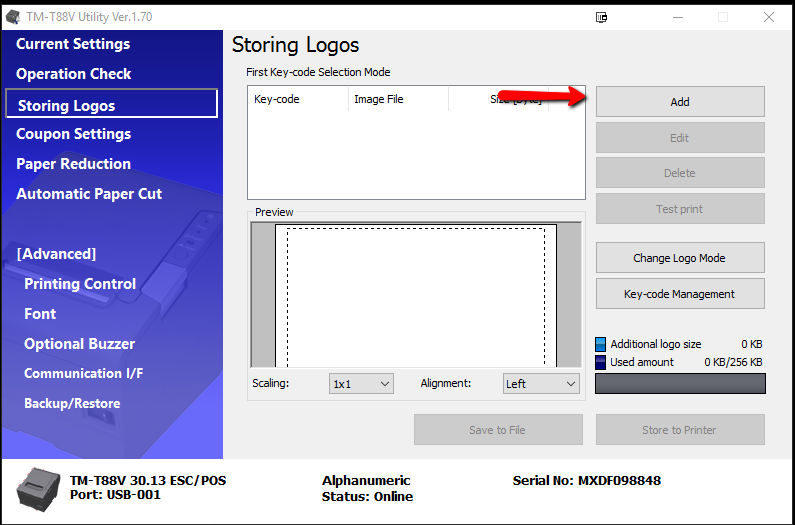 4)Browse to and select your image.
5)Make any desired changes in the Logo Edit window, then click OK.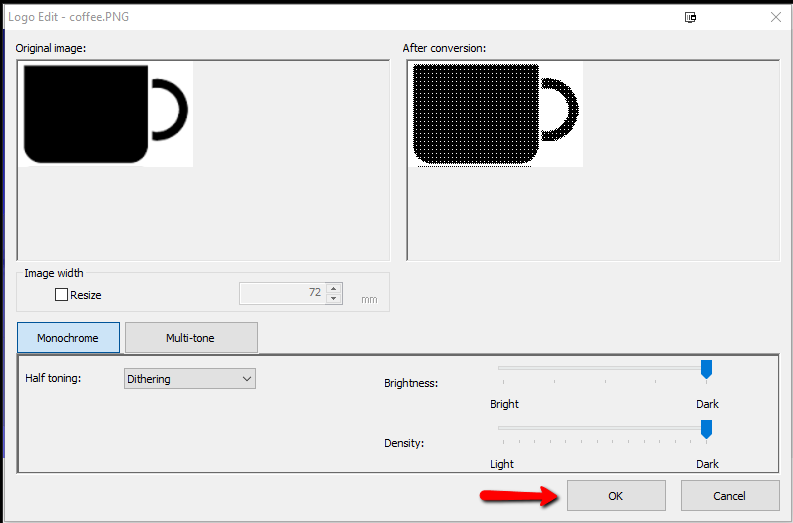 6)In the Key-code settings screen that appears, click OK.
7)Use the Alignment dropdown to change the image's alignment if desired.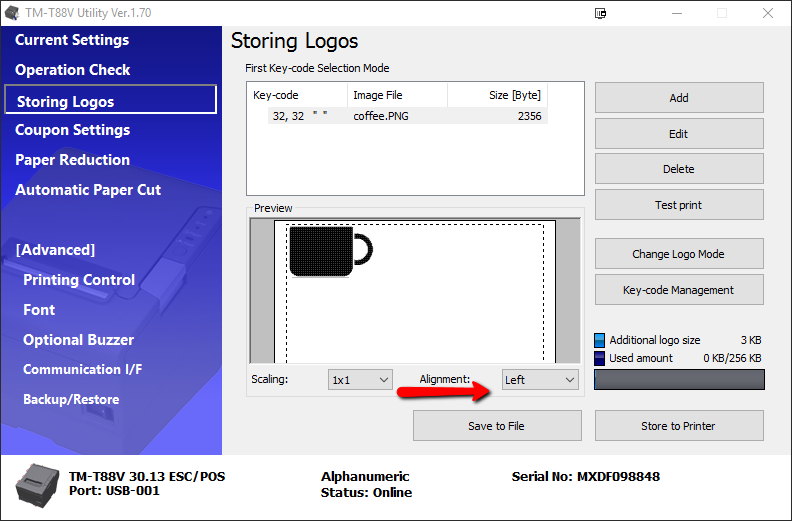 8)Click Store to Printer.
9)Your image will now print on receipts.
Troubleshooting 
If your logo does not print, ensure that 'Print logo when paper is cut is selected in the Automatic Paper Cut section of the TM-T88V Utility and that all other settings appear as below: