RICS>Scan Application Overview
This is a step-by-step guide to review RICS>Scan and complete scanning for a Physical Inventory. RICS>Scan is available to download for iOS and Android.
1. Open the RICS>Scan App on your iPhone or Android
2. Log in using your credentials for RICS>mPOS (email address field is case sensitive)
NOTE: If you have not setup your mPOS user, please reach out to RICS support (help@ricssoftware.com).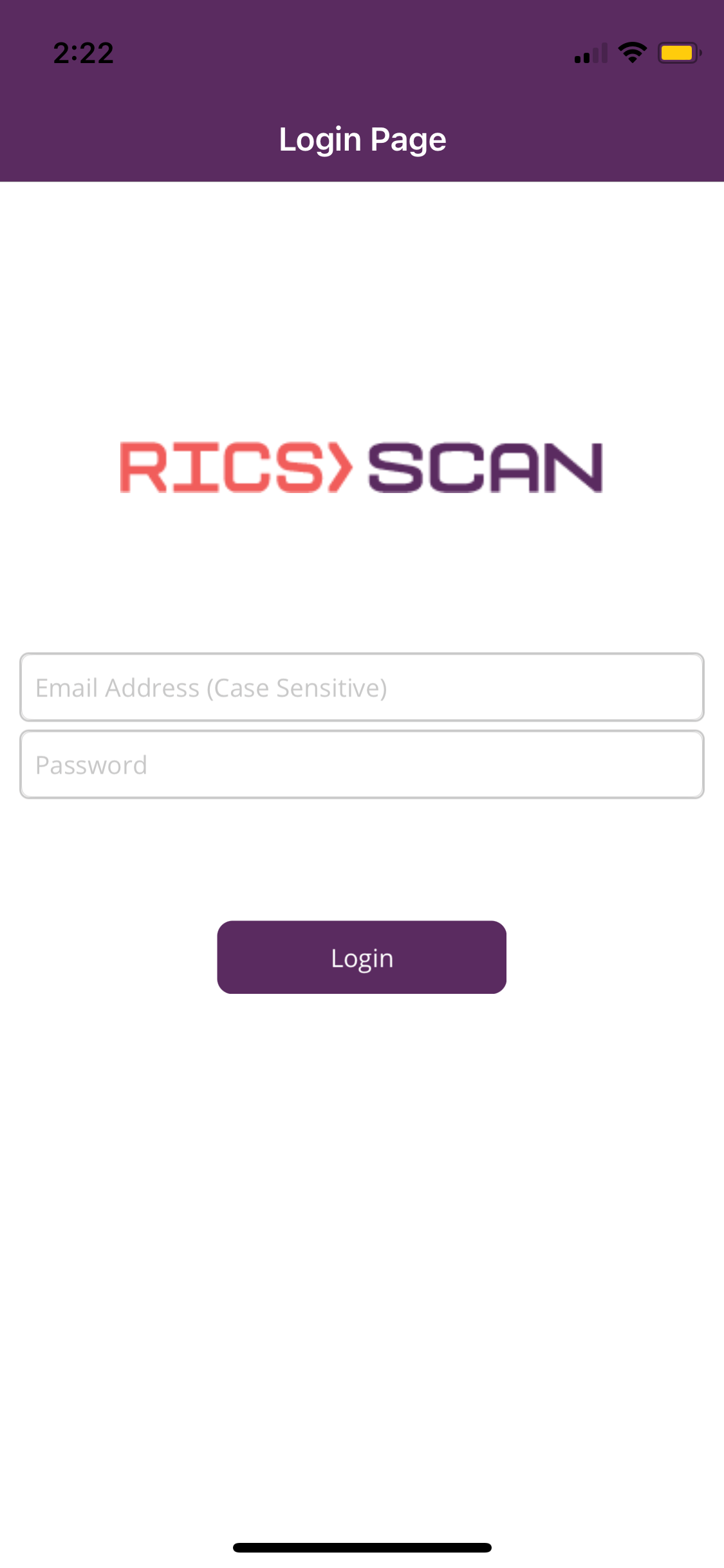 3. Select the location (if applicable)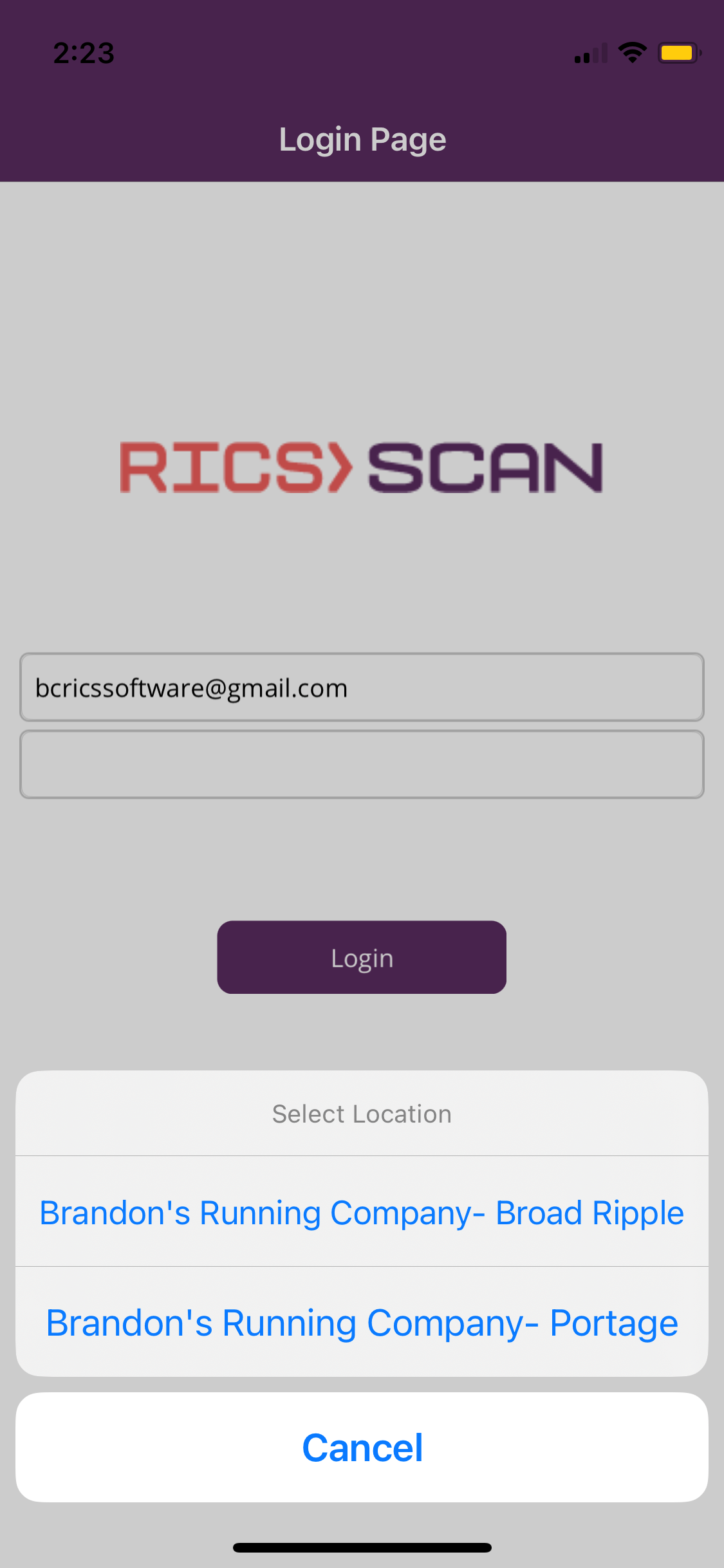 4. Select the Camera Scanner Option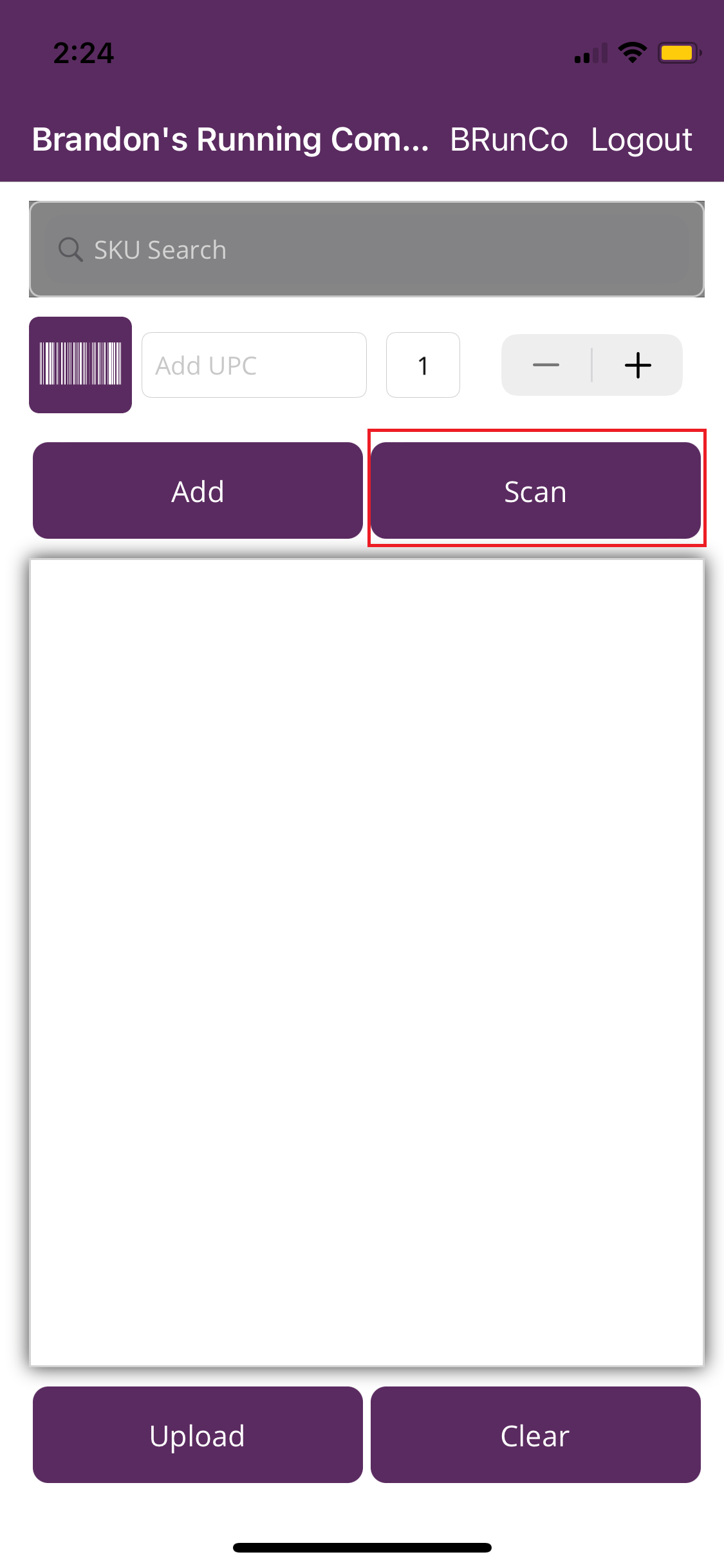 5. Turn your device horizontally and scan a barcode
NOTE: The device will vibrate and beep with a successful scan; ensure your sound is turned on.
6. Once you complete Scanning, select the "Add Scanned Items" Option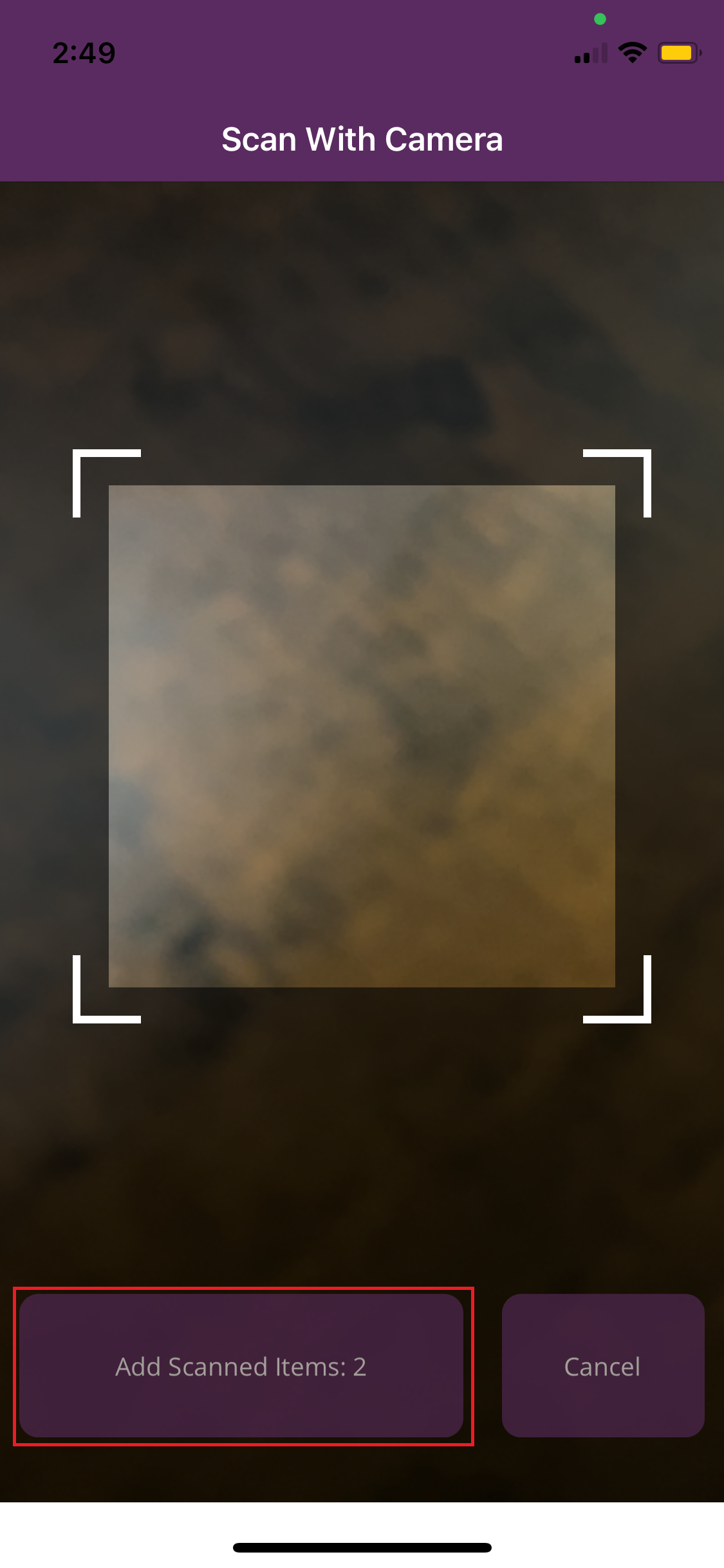 7. When you are ready to upload the scans, select the "Upload" button
NOTE: You can also adjust the amounts of your item with the "-/+" buttons next to the item amount before uploading.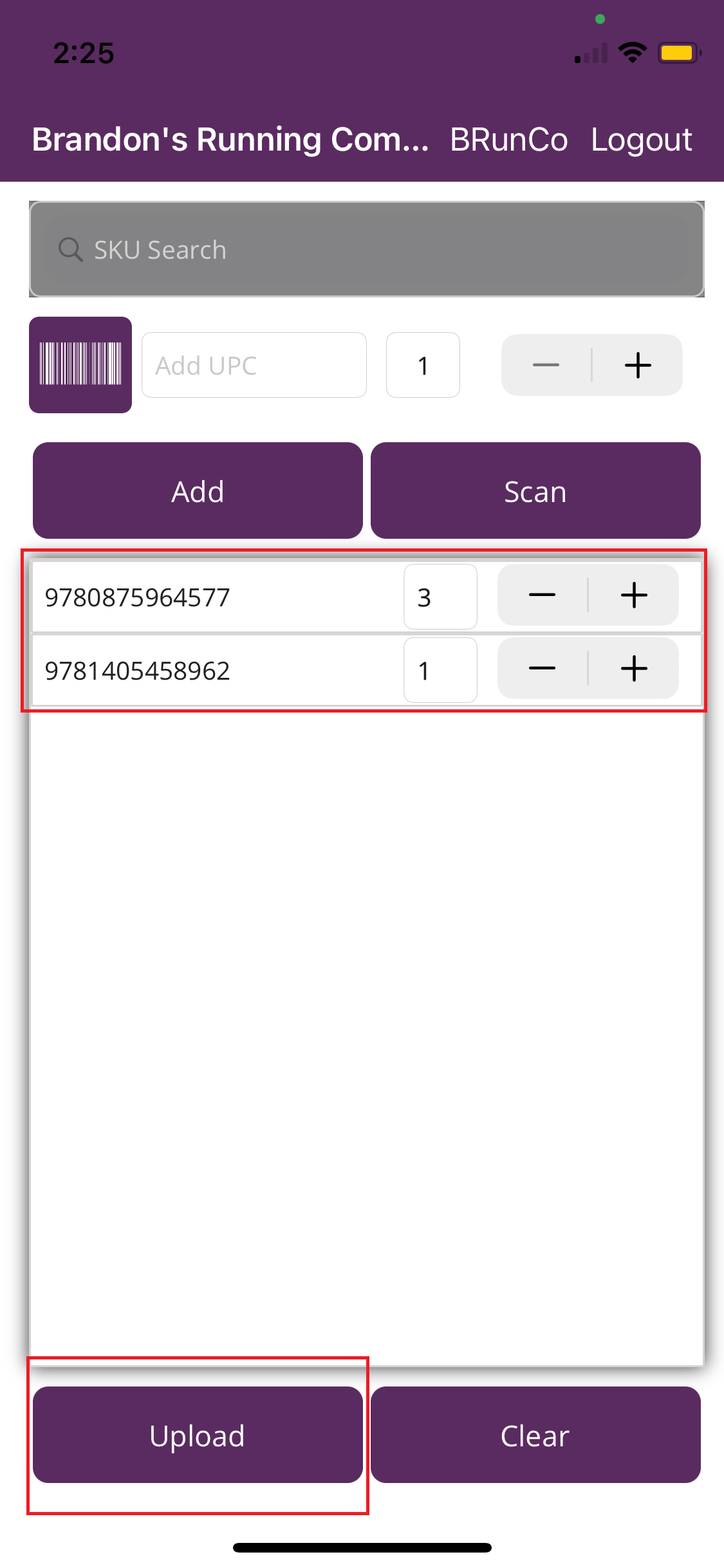 8. If there are any invalid UPCs, they will be displayed prior to uploading
a. If you choose to keep the invalid UPCs, they will populate in the UPC Not Found Report
b. If you choose to delete the UPCs, they will be removed from the upload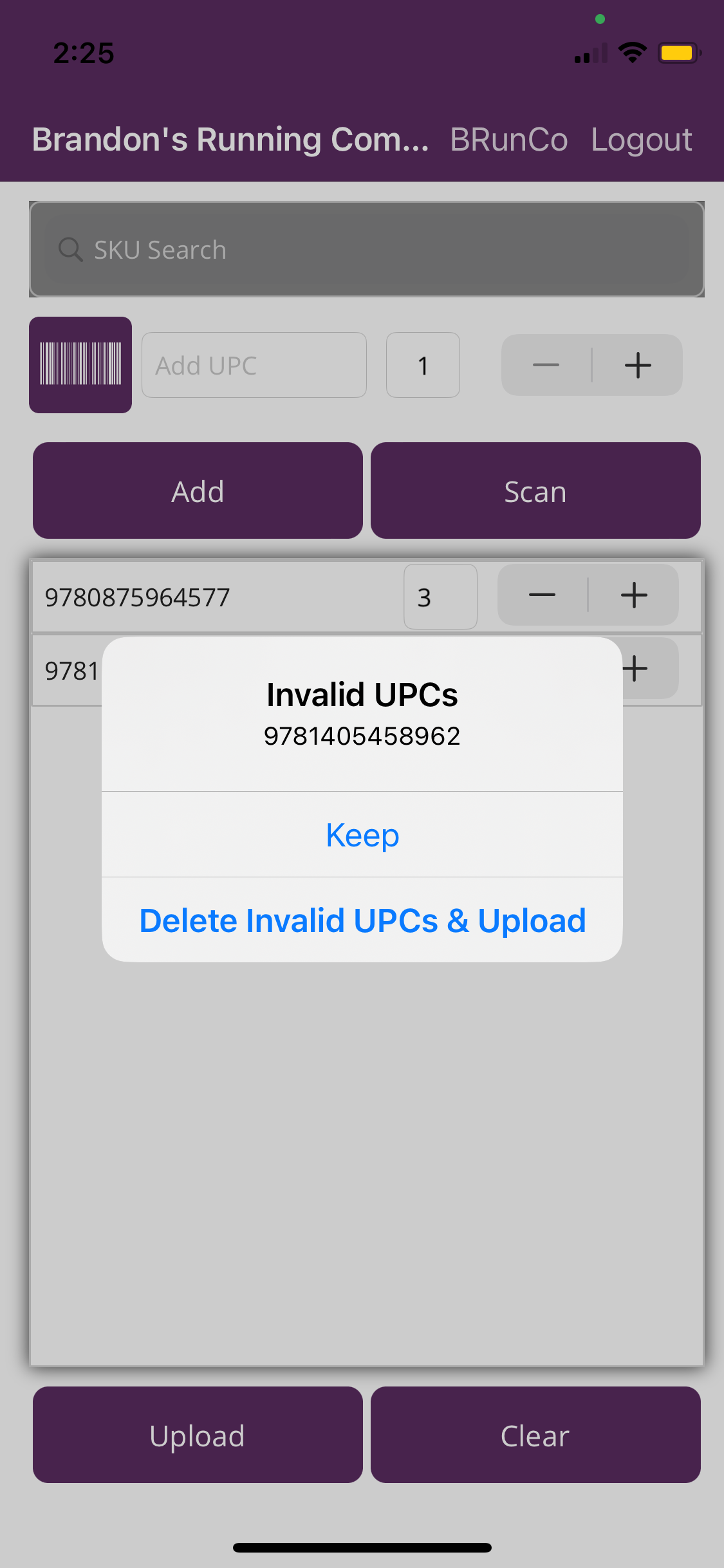 9. The app will confirm the total counts uploaded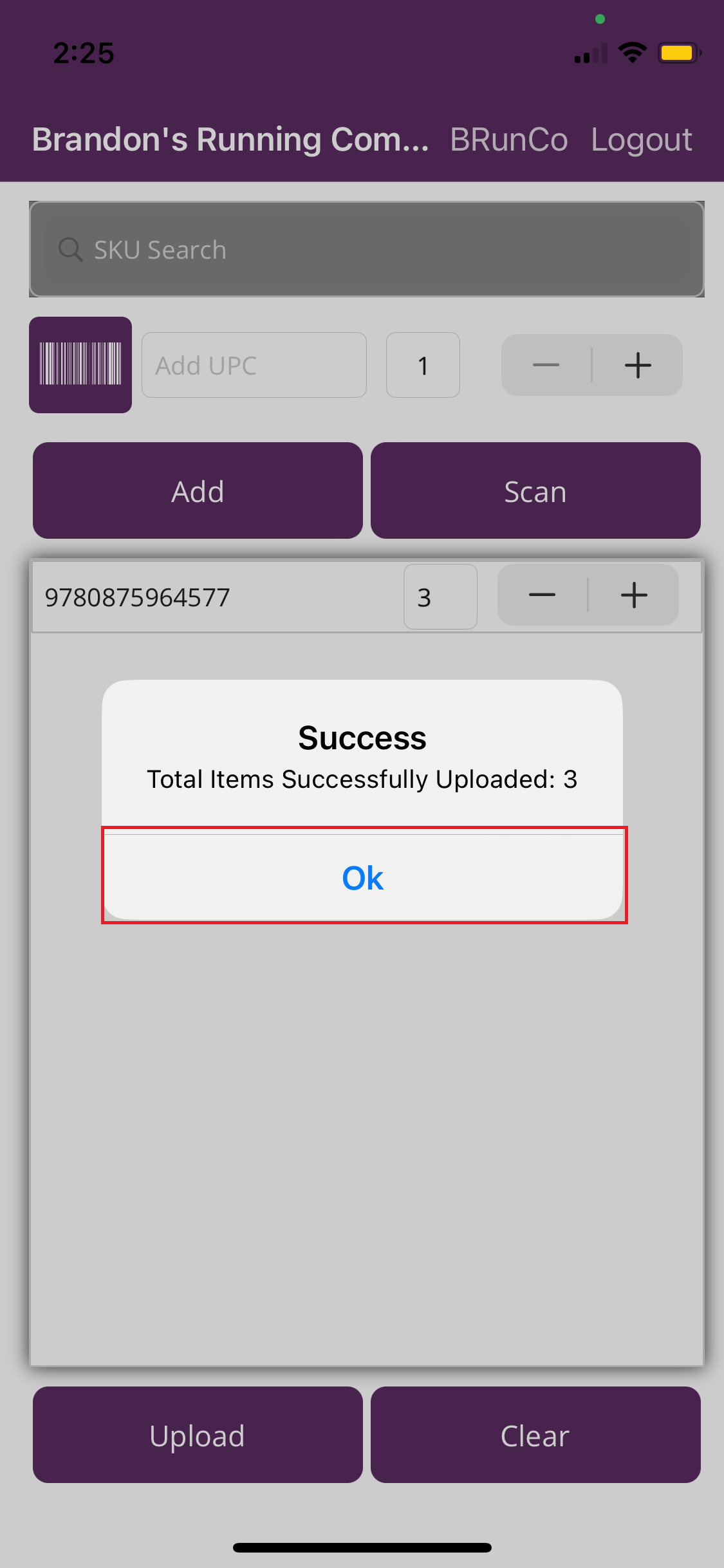 10. Select "OK"
11. Navigate to the RICS Back Office
12. Navigate to Inventory:: Physical Inventory:: Enter Physical Counts for the location you selected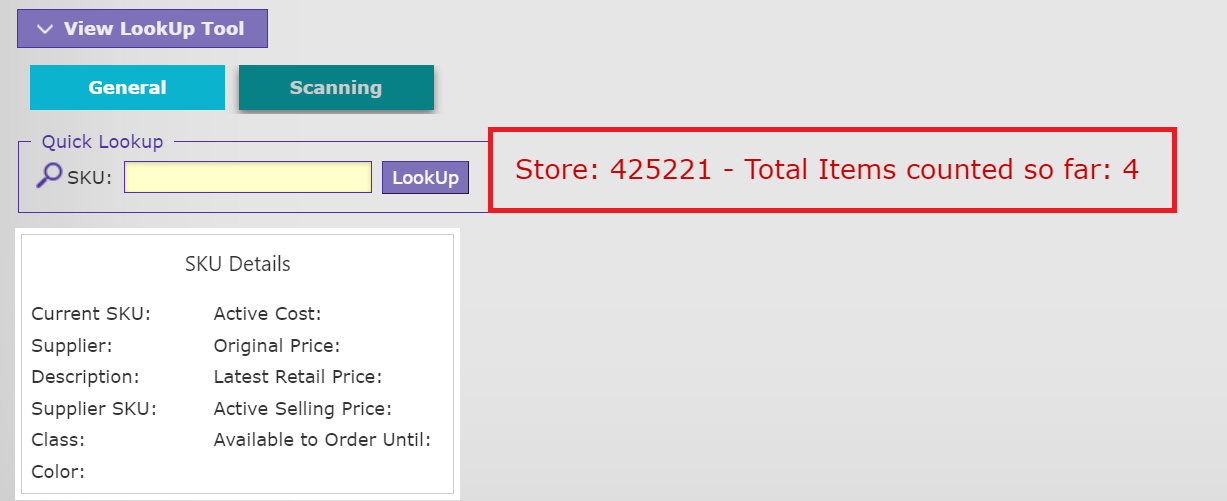 NOTE: The counts should now display
13. Complete the Physical Inventory process as normal