RICS has a field on the Product called "Last Received On" date. This date is visible from the Inventory Inquiry screen as well as other screens that display product information:

The Last Received On date will display the date of the last product receipt.
PURCHASE ORDERS VS. TRANSFER ORDERS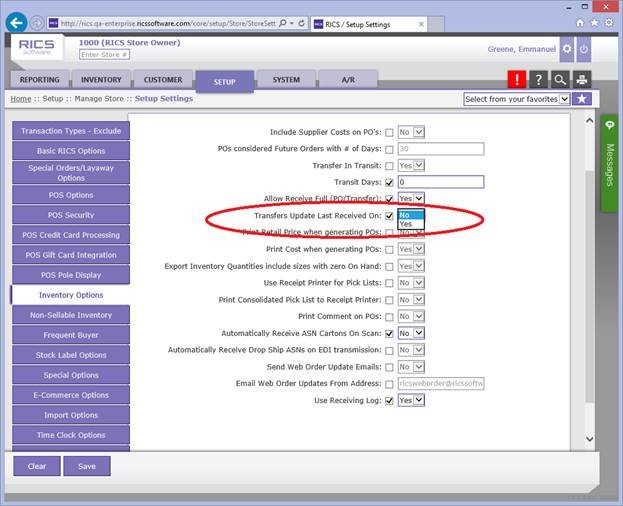 Users can configure whether this date is updated when a product is received from a Transfer Order, or only from Purchase Orders. To access this setting, look on the Setup Settings screen, under Inventory Options. The name of the configuration is "Transfers Update Last Received On".